ALLSMARTFLOW CONTROL SYSTEMS
INNOVATIVE SMART CONTROLS ARE STANDARD,
IMPROVING EFFICIENCY AND PRODUCTIVITY

The innovative Vacall AllSmartFlow™ control system is standard on all Vacall jet-vac models, bringing added "Green That Works" advantages to powerful Vacall machines.
With AllSmartFlow, you can:
Control water usage with precise water flow and jetting action
Reduce fuel consumption by eliminating unnecessary trips for water refills
Build operating efficiency, reducing machine operating time, including the use of either a wired and wireless programmable pendent, giving the operator a better view of the work

Control Systems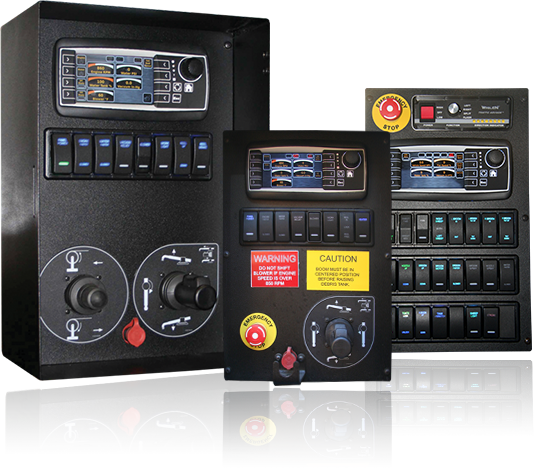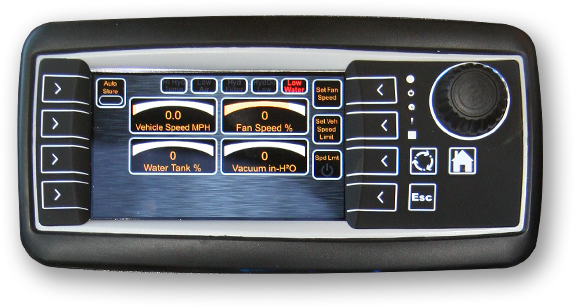 BRIGHT LCD SCREEN
AllSmartFlow controls are managed using a color LCD screen, giving the operator accurate information to make precise machine function adjustments.

Introducing the Vacall Auto Valve System option on AllJetVac models, designed to improve operator efficiency and simplify switching water functions with the press of a button. The AVS option allows operators to switch from jetting, to washdown, or optional tank flush from the AllSmartFlow control panel. This new innovation also includes a new electric switch bank for raising or lowering the debris tank and tailgate and turning on or off the tank vibrator or sludge pump to be mounted anywhere on the truck.
Easy to learn, simple to operate
All electric system
Switch water functions from jetting, washdown, or optional tank flush and excavation with a simple press of a button
No need to open/close manual water valves on the water manifold
New remote-mounted electrical switches to raise and lower debris tank and tailgate
Compatible with front and rear AllJetVac configurations
Works with belly pack remote control for operation of all functions with a better view of the working or dumping area