Industry leading hydro and air excavation
Vacall hydro and air excavators provide superior vacuum forces and water and air pressure, making them the industry leader. AllExcavate and AllExcavate2 machines have just one engine, reducing fuel consumption emissions, noise and maintenance.
Choose the AllExcavate or AllExcavate2 to efficiently excavate around water lines, sewer lines and other underground utilities. An optional cold-weather package includes heated cabinetry that encloses the boiler, warming the water for hydro excavation when temperatures drop below freezing.
Vacall is a Sourcewell contract supplier
Members of the Sourcewell cooperative purchasing agency can purchase Vacall machines without going through an extensive bidding process.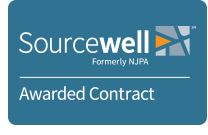 Range of power module packages based on customer need
Positive displacement blowers from 16 inches to 27 inches hg of vacuum power
Jetting systems complement the cleaning power with capacity ranges from 50 to 120 gpm and pressures to 3000 psi
AllSmartFlow CANbus smart controls system standard
Single engine operation reduces fuel consumption emissions, noise and maintenance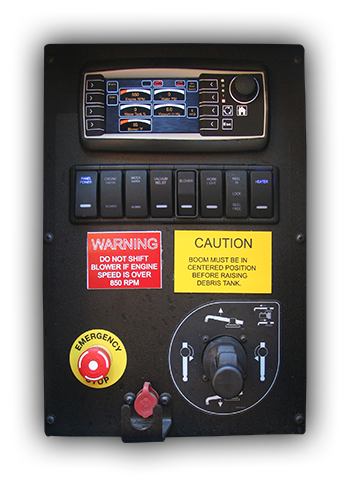 Boom extends 8'6" with 330° rotation
Rear-mounted boom front loads debris
Choose from three boom and hose options to accommodate your preference

Heavy-duty full-length rubber hose is durable and flexible with gum rubber lining from turret mounted on the debris tank to the pick-up point
Steel tube-in-tube boom and intake connected to an identical rubber hose elbow that leads to the pick-up point
Original steel tube-in-tube design with steel elbow boom and intake tube – the industry standard for strength and durability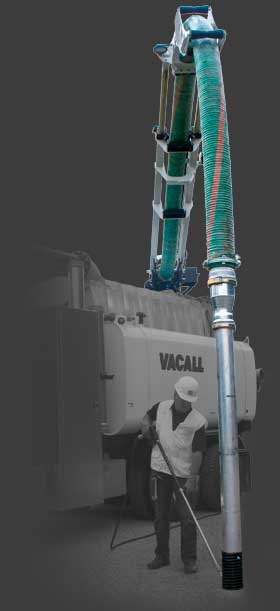 Oval shape with cylindrical sides for extra strength and efficient material dumping
Optional Supreme Finish galvanized debris tank available with lifetime warranty
Multi-stage vacuum filtration system has simplified design to reduce maintenance, extend performance and increase working life
Standard durable powder coat finish
10 or 12 yard3 capacities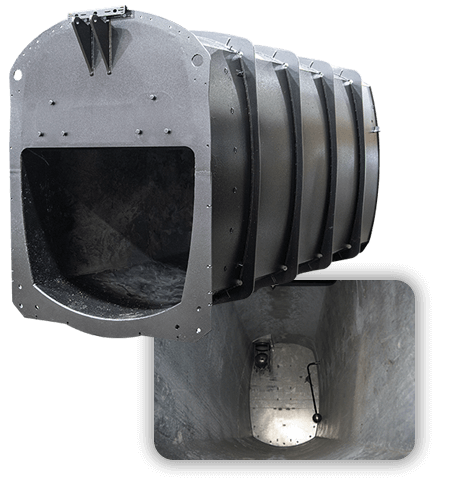 Hydraulically driven, variable-speed system has digital control to vary water volume and capacity output
Available variable water pump produces up to 24.5 gpm with up to 3,000 psi
Water heater
System powers a wand, delivering a high-pressure stream to break up material
Self-wind reel has 75 feet of high-pressure hose
Optional hose reel has up to 350 feet of high-pressure hose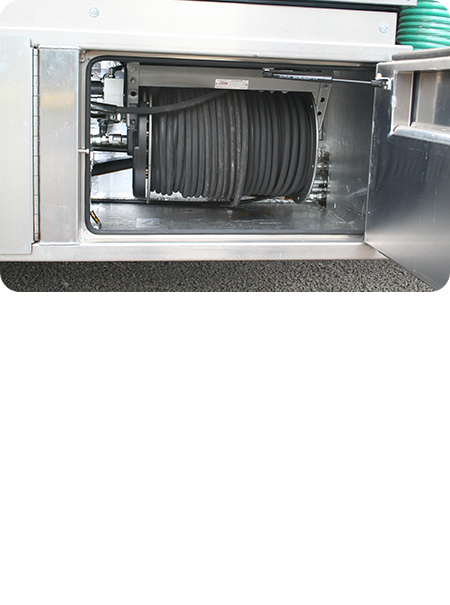 Water tanks have lifetime warranty
Fabricated with high quality aluminum for extra strength
Available in 1,000 and 1,300 gallon capacities
Equipped with interior baffles, water tanks are mounted above the rear fenders to avoid damage from road debris
Tank position creates positive head pressure to the water pump inlet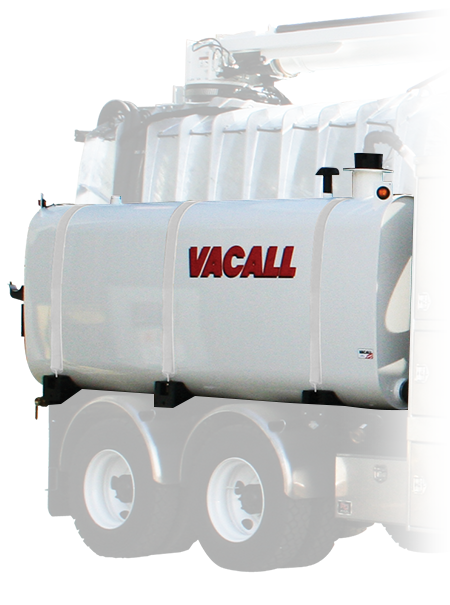 AllExcavate2 Combination Hydro/Air Excavator
Air compressor produces 185 CFM at 110 or 115 psi
Dual air water separator and deflector diffusion technology separates fine particles
Industry leading micronic diffusion filter system protects the blower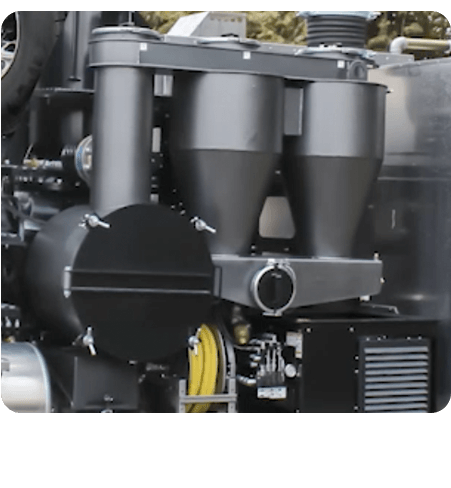 DOWNLOAD SPECIFICATIONS & LITERATURE
(PDF)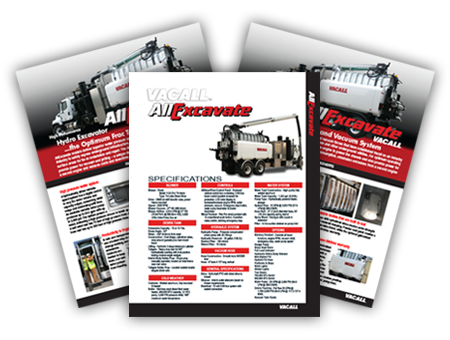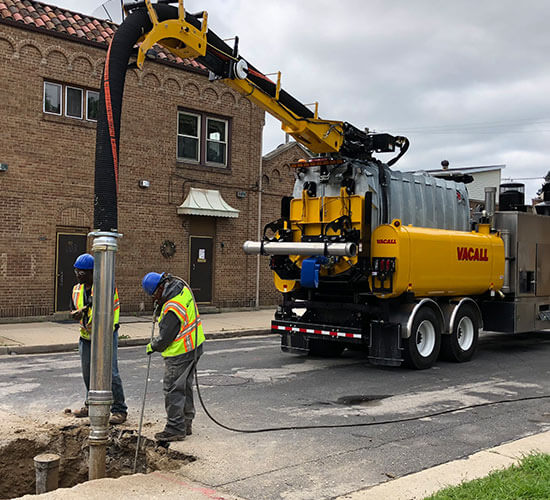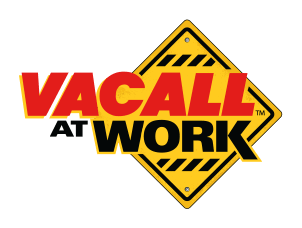 LATEST HYDRO EXCAVATOR JOB STORY
Milwaukee, Wisconsin
City's lead service line crisis puts AllExcavate in forefront
VIEW ALL JOB STORIES
GREEN THAT WORKS.
The Vacall "Green That Works" collection of standard and optional advantages can help you save money, increase operating efficiency and protect the environment. All while continuing to deliver industry-leading vacuum and jetting forces.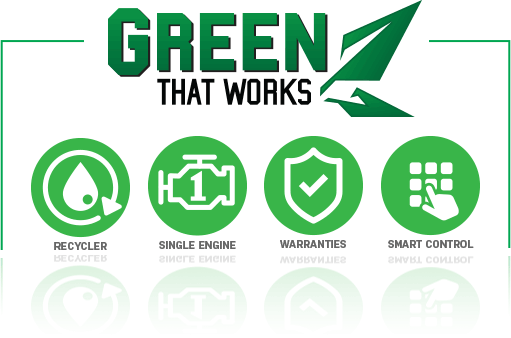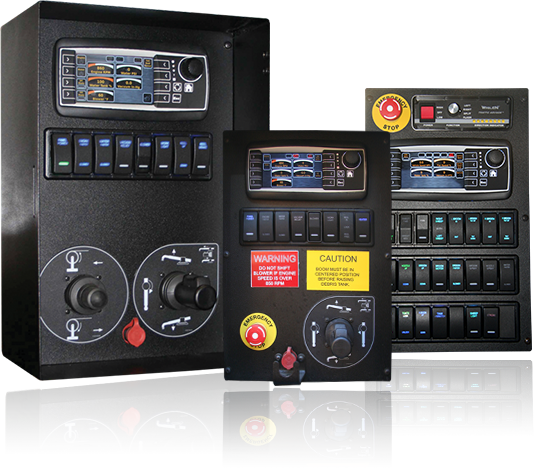 Control Systems
The innovative Vacall AllSmartFlow™ control system is standard on all Vacall AllJetVac, AllExcavate, AllSweep and AllCatch models, bringing added "Green That Works" advantages to powerful Vacall Machines.