Clean up solutions for road and bridge contractors, municipalities, and airports
Heavy-duty cleanup with as few passes as possible can be a challenge for most sweepers. Resurfacing roads and bridges challenge contractors to remove tons of old surface material. Municipalities are challenged with spring and fall cleanup and catch basin cleaning. Airports are charged with keeping runways clear of debris very quickly.
Vacall's SuperSweep combination sweepers provide the versatility to handle all these jobs and more. Easy to operate, these models make routine work of these tough jobs, with the industry's strongest maximum vacuum power and widest sweep path A handy optional attachment can also vacuum litter and other material from roadside catch basins, expanding the versatility of the machines.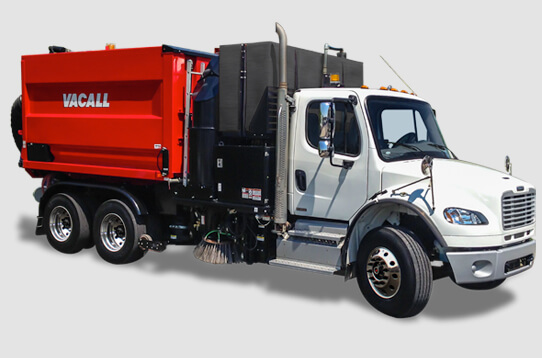 AN INDUSTRY STANDARD
Only Vacall's SuperSweep industrial street sweepers use the industry's greatest vacuum forces and design to perform the heavy-duty cleanup needs that go beyond the abilities of a standard street sweeper.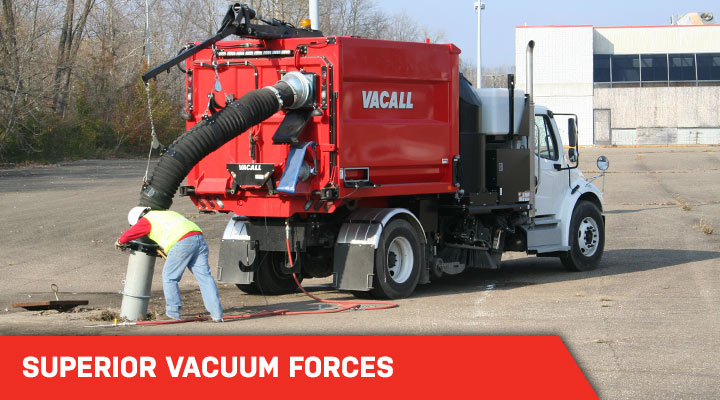 The industry's greatest vacuum forces – over 33,000 CFM — handle exceptionally demanding work, removing light and heavy debris and even millings on road resurfacing projects.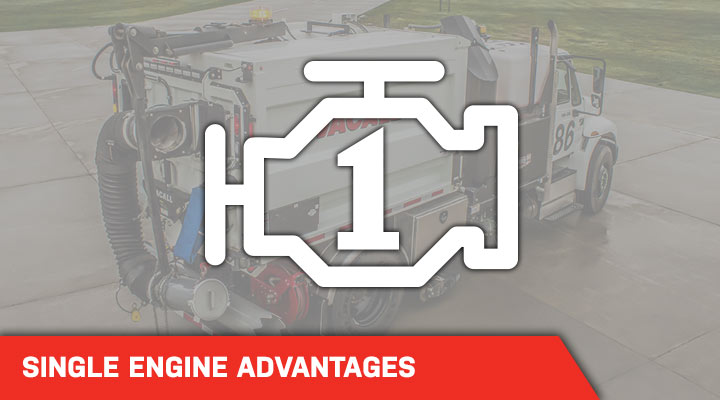 A single engine provides power for the chassis as well as vacuuming, which means less downtime for routine engine service and lower fuel consumption and harmful emissions, making Vacall machines a friend to the environment.
MODELS
Select from the models below to learn more

SUPERSWEEP
The industry's most powerful sweeping machine. Combination models also perform catch basin cleaning and leaf collection.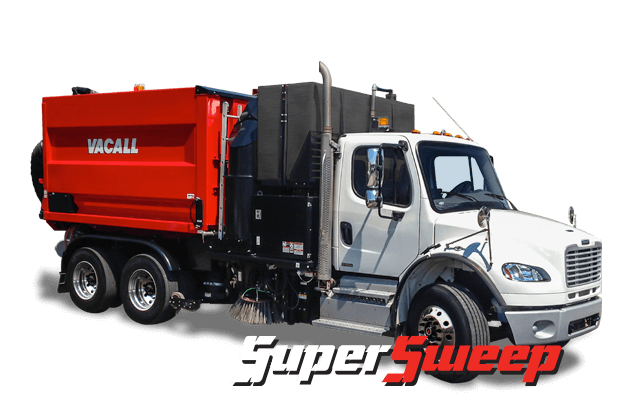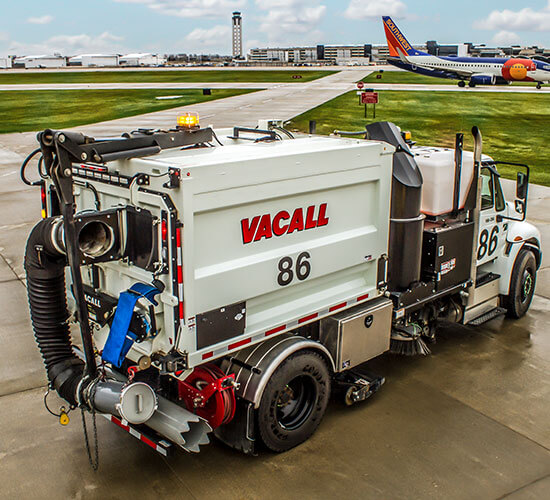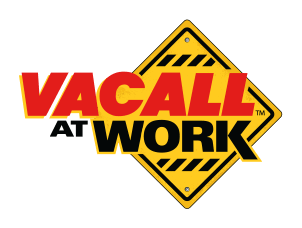 LATEST STREET SWEEPING JOB STORY
Milwaukee, Wisconsin
Versatile Vacall Sweeper is Busy Every Day at Milwaukee Airport
VIEW ALL JOB STORIES
GREEN THAT WORKS.
The Vacall "Green That Works" collection of standard and optional advantages can help you save money, increase operating efficiency and protect the environment. All while continuing to deliver industry-leading vacuum and jetting forces.