The Vacall "Green That Works" collection of standard and optional advantages can help you save money, increase operating efficiency and protect our environment.
All while continuing to deliver industry-leading vacuum and jetting forces.
Click on the options below to learn more about how you can benefit from "working green" sustainability.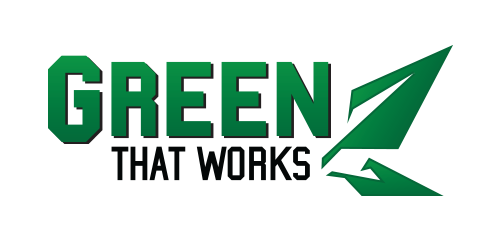 RECYCLER

SINGLE ENGINE

WARRANTIES

SMART CONTROL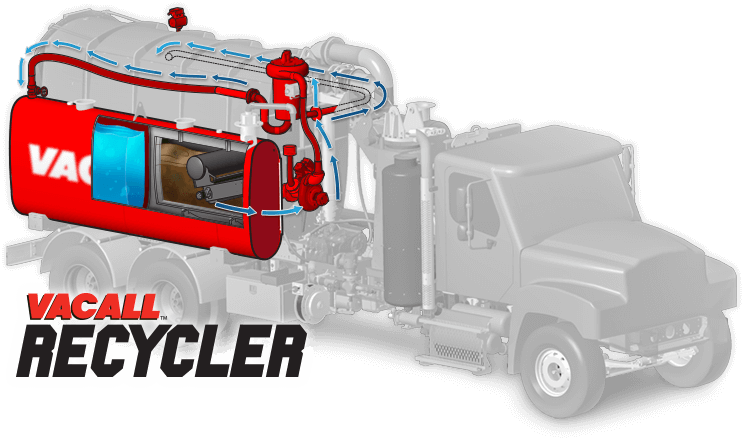 Vacall Recycler Waste Water Recycling System
Vacall Recycler continuous waste water recycling system is a "Green That Works" option for AllJetVac combination sewer cleaners. It can save time, increase working efficiency and conserve our natural resources.
The Recycler system continuously vacuums water from sewer lines, puts it through a five-step filtering process and then reuses the water for jetting — using no city water at all, all day long.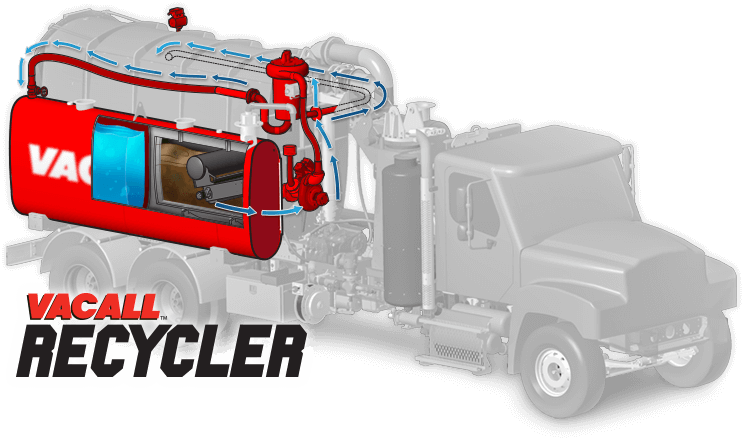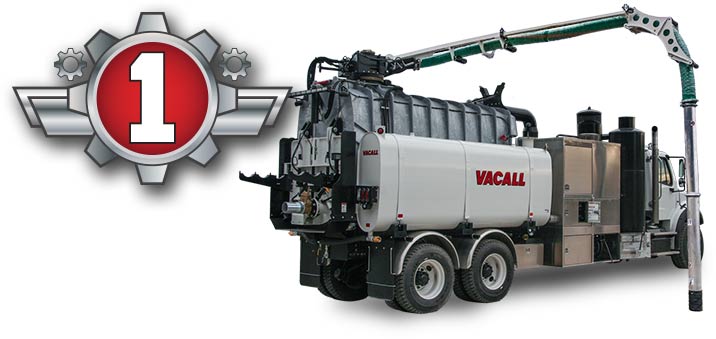 Single Engine Operation
Vacall machines deliver optimum over-the-road and on-the-job performance with just one engine.
That's right… extra power with fewer engines, when compared with other machines that require one engine for the truck chassis and another to generate vacuum and jetting power.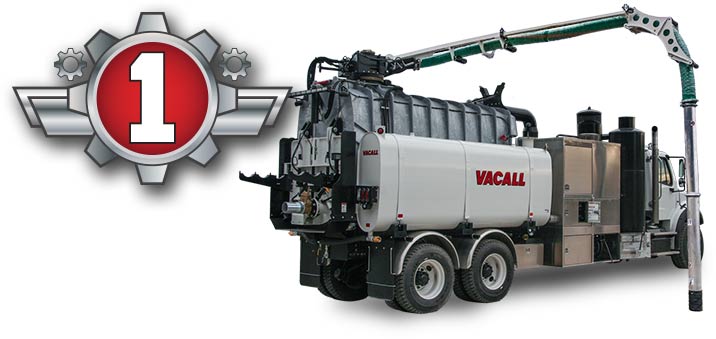 Save money on fuel


With fuel prices expected to rise dramatically in the next year, this is a BIG advantage.

Reduce emissions


Even with today's advanced engine designs, using one engine instead of two can dramatically reduce harmful emissions.

Slash time and money spent on engine maintenance


Why spend extra time on oil and filter changes and other routine maintenance procedures?

Cut down on necessary parts inventory


For example, there's no need to inventory special fuel and air filters for a second engine.
Minimize your machine dimensions


Now, you can configure water tanks, debris tanks and other features without reserving space for a second engine.

Eliminate weight


Without the weight of a second engine, you can easily add tanks and accessories to increase your productivity.

Keep it quiet


Face it… operating one engine is quieter than operating two.

Help your equipment budget


Eliminating the cost of a second engine benefits the bottom line of your equipment acquisition budget.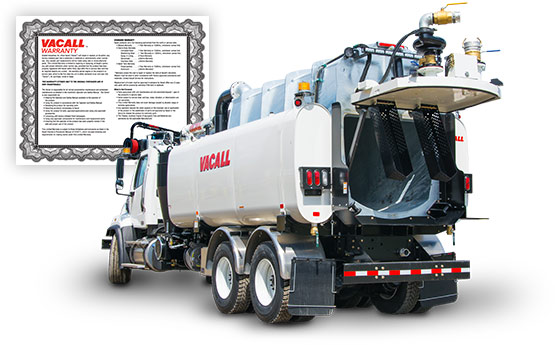 Lifetime Tank Warranties
Vacall water and debris tanks are built to last, extending the working life of your machine with these warranty advantages:
AllJetVac and AllExcavate models:
Hot dip galvanized debris bodies and aluminum water tanks will be repaired or replaced for the original owners if they are found to be defective in materials and workmanship under normal use.
AllSweep and AllCatch models:
Debris bodies made of stainless steel will be repaired or replaced for original owners if they are found to be defective under the same conditions.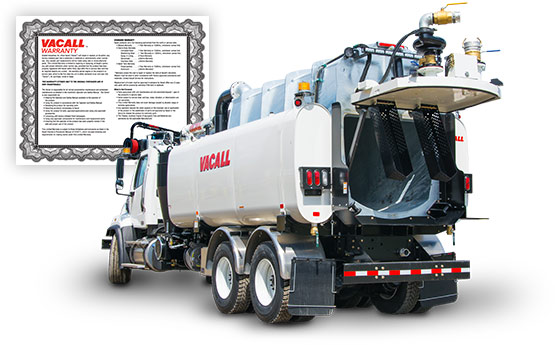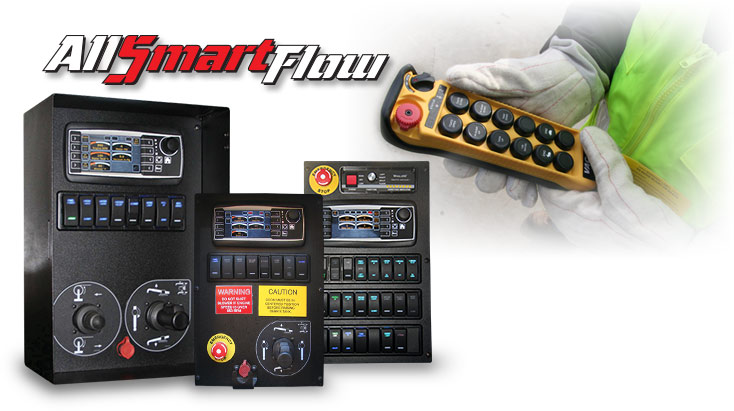 Standard Smart Controls
The innovative Vacall AllSmartFlow™ control system is standard on all Vacall jet-vac models, bringing added "Green That Works" advantages to powerful Vacall machines.
Control water usage with precise water flow and jetting action
Reduce fuel consumption by eliminating unnecessary trips for water refills
Build operating efficiency, reducing machine operating time, including the use of either a wired and wireless programmable pendant, giving the operator a better view of the work
Located inside a protective cabinet to avoid damage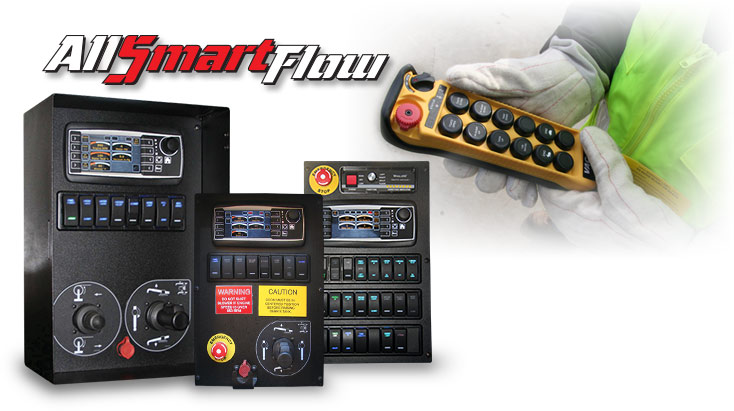 ---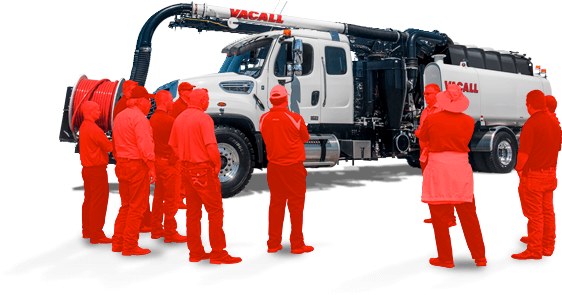 See For Yourself
Maybe best of all, with all these savings, there's no loss of performance thanks to Vacall's superior equipment design. And to optimize the life and continuing value of your investment, all Vacall machines are supported by Gradall Industries' global engineering and product support networks.