Manufactured in America to the highest American quality standards, Vacall machines are built for hard work and long machine life. Backed by the Gradall brand, a name well-known and respected by governments and contractors worldwide.
Vacall delivers a host of features and options, such as lifetime warranties on the aluminum water tanks and optional galvanized debris tanks with special finish, designed to efficiently and cost-effectively clear and maintain sewer lines, hydro-excavate, sweep, and clean catch basins.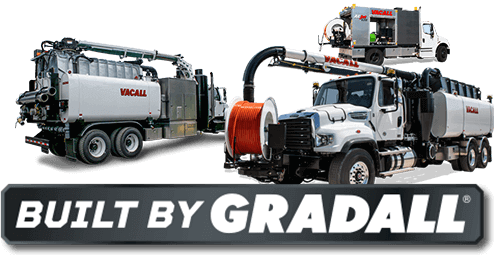 DEBRIS TANKS

WATER TANKS

WARRANTIES

BUILT BY GRADALL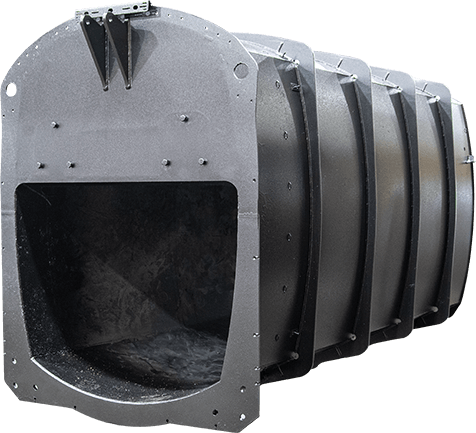 Vacall Debris Tanks
AllJetVac debris tanks are available with an optional galvanized special finish that includes a lifetime warranty. Tanks are oval-shaped with cylindrical sides, top and bottom, minimizing load shifting that is a problem with round tanks. Tanks also are mounted low to create a lower center of gravity. An optional flush system can be used to clean the entire interior of the tank without hand-spraying.
Debris tank capacities range from 6 to 15 cubic yards.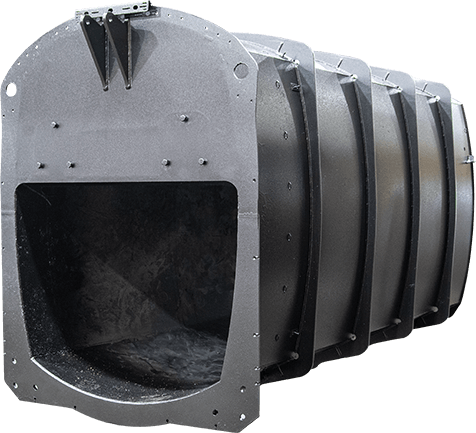 Vacall Water Storage Tanks
Vacall water storage tanks are fabricated with high-quality aluminum for extra strength. Equipped with interior baffles, water tanks are mounted above the rear fenders to avoid damage from road debris. And the tank position creates positive head pressure to the water pump inlet.
Water tanks are available in 1,000-,1,200- or 1,500-gallon capacities.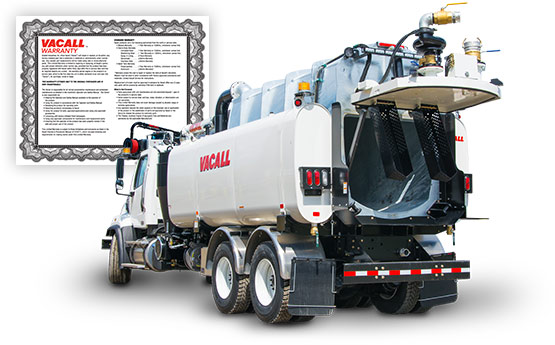 Lifetime Tank Warranties
Vacall water and debris tanks are built to last, extending the working life of your machine with these warranty advantages:
AllJetVac and AllExcavate models:
Hot dip galvanized debris bodies with special finish and aluminum water tanks will be repaired or replaced for the original owners if they are found to be defective in materials and workmanship under normal use.
AllSweep and AllCatch models:
Debris bodies made of stainless steel will be repaired or replaced for original owners if they are found to be defective under the same conditions.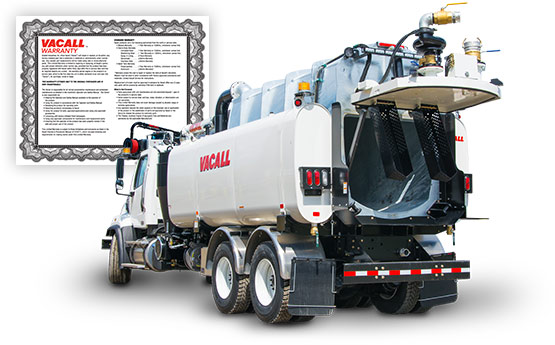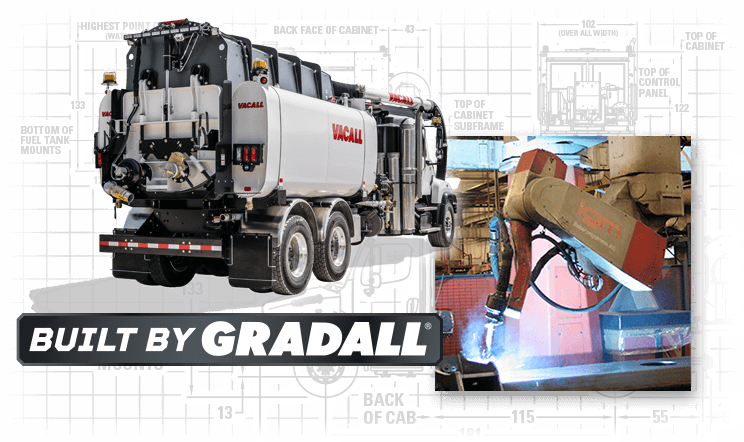 Built by Gradall
All Vacall machines are produced by Gradall Industries, Inc., with processes that meet ISO 9001-2008 standards. Located in New Philadelphia, Ohio, the Gradall manufacturing facilities encompass some 450,000 square feet with state-of-the-art features including robotic welding and powder-coat painting equipment. Before shipment, every Vacall machine undergoes rigorous testing to assure excellent machine quality and a long, reliable working life.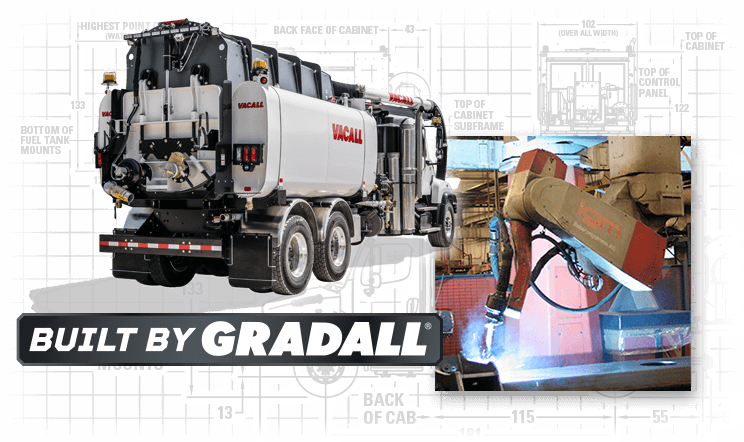 ---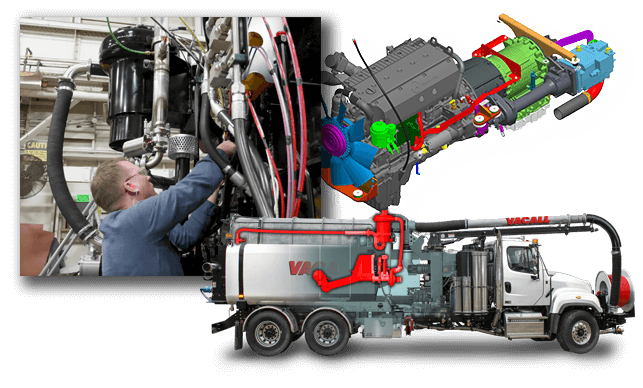 See For Yourself
Vacall machines continue to evolve, with over 40 years of experience, with new designs and better machines that deliver higher levels of performance. At the same time, we strive to make our models easier to operate, simpler to maintain, and fully able to withstand many years of hard use. With Vacall machines you can trust they are built to work and built to last.